The gaming chair is not merely about stylish looks, high-tech persona, and ultra-luxurious. A high-quality gaming chair is supposed to be super comfortable which helps in increasing the whole gaming experience. There comes the toughest part in which you have to select a perfect gaming chair, this process should be in the right direction to end well.
There are mostly a few sorts of gaming chairs hits on the market, the best chairs, affordable chairs, and mainly highly expensive. Here people get stuck on which to select or which not mainly because of budget, features, quality, company, etc.
However, finding one at a reasonable cost with high quality is like searching for a God. That being said the Arozzi Milano Gaming Chair suits the demand pretty well. Does not need to worry, this comprehensive Arozzi Milano Gaming Chair review explains all questions raised in your mind.
Arozzi Milano Gaming Chair Review – Is It Worth Of Money?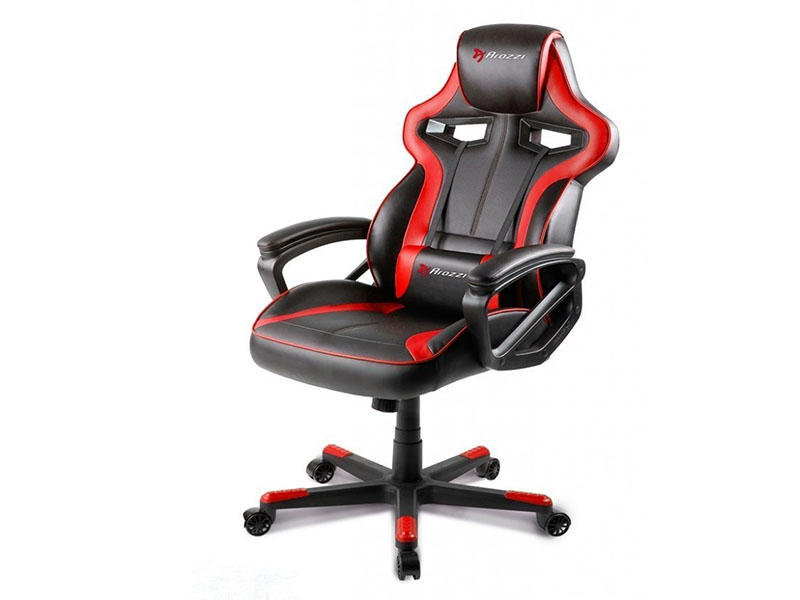 The result of smart engineering Milano Gaming Chair is made by the popular Arozzi and the model belongs to the Arozzi series of gaming chairs. The big plus of the Milano chair is its great affordable rates and good quality materials. This upgraded gaming chair from the Arozzi series is super easy to put together and hardly takes 20 minutes to install.
The gaming chair is from the line that made us expect great features and good value, let's find out deep about the Milano gaming chair.
Design
The design inspiration for the Milano chair is to offer the supreme level of comfort for a longer and more enthusiastic gaming experience. The gaming chair from the Milano series has a composite plywood frame along with cold molded foam-shaped material around, covered well with premium grade PU leather. However, its optimized ergonomic design is intended for gamers yet it also suits other customers.
The Milano chair has a ubiquitous racing style design. The major reason to choose this design is its benefits associated with human back even after a long time period sitting. With a high back, it also boosts adjustable lumbar cushions to provide maximum back support with comfort.
Affordability
We cannot say the Arozzi Milano chair is among the least costly chairs but it fits well in the list of best affordable high-quality gaming chairs. After all, the chair belongs to the Milano series which is known to maintain quality and great value. It's great to have a chair offering supreme comfort and maximum value for the price.
Options Availability
The chair from the best line available in a variety of colors like red, black, blue, green &; white, it's mainly with the major black color contrast with colored trim. The entire chair uses black upholstery PU leather goes well with contrast colors.
Durability
The Milano gaming chair is designed for maximum comfort, great support, and enduring durability. Therefore the structure of the chair is made using composite plywood to increase its stability and sturdiness as well. Whereas, the highest grade materials like synthetic PU leather covering, cold molded foam, and PU castors are used to increase resilience and stability in the chair.
Features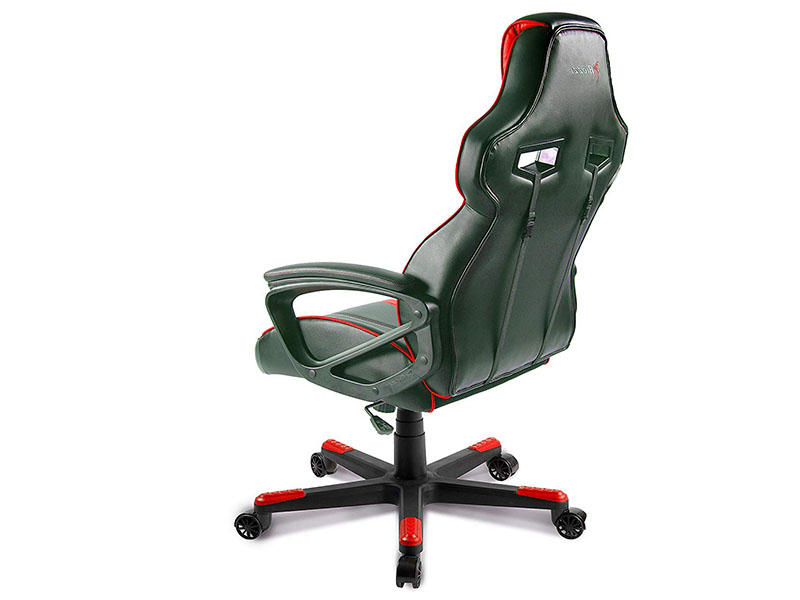 Contrasting to other outclass gaming chairs, the Arozzi Milano gaming chair does not come with loads of deluxe features. Whereas this chair is among the most affordable gaming chairs which hit pretty well in the comfort and support section.
Milano chair comes with a few comfort features which are fully responsible to bring long-lasting sitting comfort, stability, and durability.
Padding & Ergonomic Design
To be honest Milano chair is one that has not been carried out by phenomenal engineering but this gaming chair comes fully padded for extreme comfort. From padded, fixed headrest and backrest to padded seat Milano has super thick padding all over for lasting comfort.
This gaming chair also brings a padded armrest which ensures the best level of comfort while it's perfect ergonomic, racing-style design stimulates various spine benefits. In terms of design, style and padding Milano can be compared to other competitors.
Premium Grade Plywood Frame
The Milano chair for gaming is featuring a high-quality plywood frame which makes it a highly durable, stable, and composite chair for regular usage. With the finest stable frame, the Milano chair seems to be more comfortable and supportive.
Partially Adjustable
As mentioned above Milano gaming chair does not offer various features but it includes some great features like adjustable lumbar cushions which enable users to customize comfort in terms of support at ease. Similarly, this reasonable Milano comes with lockable rocking up to 12 degrees while it can only be locked in an upright position.
Furthermore, the gaming chair also features chair height adjustability which is very easy to use by using a simple button beneath the seat. Besides, you can move Milano in any direction you want due to its 360 degrees swiveling feature.
Solid, Smooth Castors
Whereas the Milano gaming chair has been upgraded to its other chairs in the series and its solid, smooth five wheels and twin, nylon castors are a result of this. With an upgraded and solid base, the Milano chair has carried out the best smooth castors and most durable base than other models of the series. Five twin nylon castors are smooth enough for all types of floorings.
Pros
Specifically designed in an ergonomic way to make seating extremely comfortable
It features an adjustable lumbar pillow
Durable enough
Upgraded base and solid, smooth castors
Provide enough support and comfortable seating
Its rocks and can be locked
Easier to assemble
Fully padded chair for superior comfort
Cons
The armrest cannot be adjusted
Limited weight capacity
Verdict
On an honest note, the Milano series chair is equipped with all the basic functionality needed for long-run comfort and support while gaming and working. However, it is not the gaming chair that lies in the perfect gaming chairs section but it got all the comfort features.
Overall this Milano chair is supposed to be the finest casual gaming or working chair. It is good as a casual gaming chair that can be used on a regular basis without any problem. All those searching for a casual working or gaming chair at reasonable rates should look out for Arozzi Milano Gaming Chair.
Related Links: