Massage chairs that are electric can make a wonderful addition to your daily lifestyle. These chairs can potentially introduce all sorts of perks to your world. They can:
Help you take it easy
Minimize intense feelings of pain
Strengthen your immunity
Decrease instances of headaches
It's crucial to think about safety matters prior to beginning the use of any massage chair. If you're pregnant, then you should make sure that massage chairs are safe for you and for your unborn child.
Are Massage Chairs Safe During Pregnancy?
Some people have serious questions that involve massage chairs and their effects on individuals who are pregnant. They worry that these chairs may be able to bring on premature labor or perhaps even miscarriage. The reality is, however, that massage chairs that are utilized in the correct fashion are typically safe for pregnant persons to use.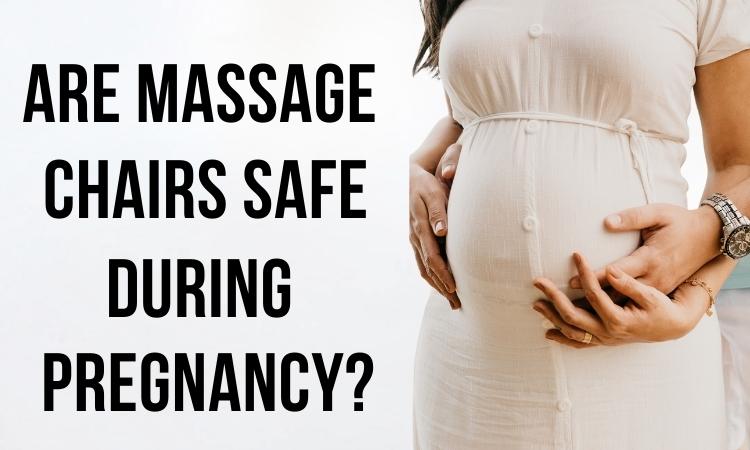 Although proof that confirms that massage chairs aren't suitable for the pregnant does not exist, it's not unheard of for expectant individuals to still steer clear of them. Why exactly is that? There are pregnant people who worry that these chairs may be able to exacerbate troubles that involve lingering back pain, sciatica, and morning sickness. Massage chair use may not be pleasant for pregnant persons who wish to steer clear of morning sickness and things such as vomiting and nausea in general. The persistent motion of massage chairs may be able to intensify nausea and similar discomforts.
Massage Chair Safety Suggestions to Consider
It can be smart for pregnant persons to be as safe as possible. That's why they should practice massage chair use that's prudent. If you want to boost your chair safety as a pregnant person, then you should maybe maintain massage and heat settings that are low.
Don't approach massage chair use with any trepidation whatsoever. The truth is that odds of massage chairs being detrimental to pregnant individuals are low. There may be exceptions to this, though. If your pregnancy has been a tough one, then you may be a bit more susceptible to possible issues. If your pregnancy is prone to risks, then the same situation applies.
The mere thought of electric massage chair use may be welcoming to pregnant folks who are in the midst of dealing with stubborn and awful pains and aches of the body. You shouldn't freak out if you're pregnant and not able to access this kind of chair, however. Simply speak with a trusted healthcare professional about the matter. You may be able to discuss options that involve routine massage sessions with therapists who are seasoned, licensed, and 100 percent eager to please.
Think about different routes that may be able to minimize your pregnancy aches as well. Warm baths may help. Pain relievers that are appropriate for pregnant individuals may be just as effective for your pain management purposes. The guidance of a doctor can help you make pregnancy pain management decisions that are both logical and safe.
Related Links: