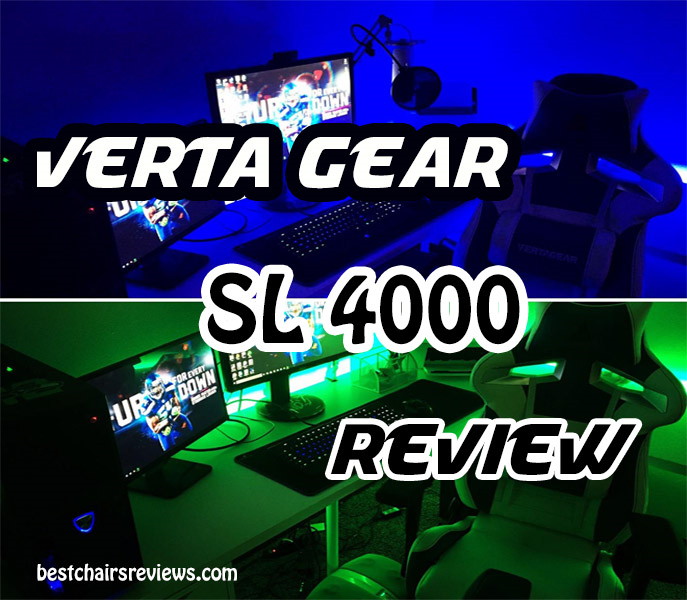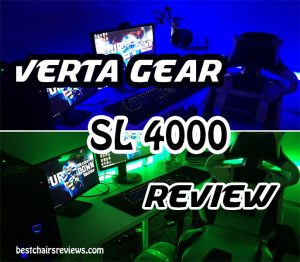 Vertagear SL4000 Review: Those who have to spend most of the time sitting on a chair must know the fact that proper seating can make a big difference. Also, such people who have to spend most of their day time in front of desks should know well about the bad chair or a good chair. A good chair or proper seating is the one which not just prevents from spine pain but stimulates the right posture while sitting by extra support.
Whereas, a chair that makes you uncomfortable in any way is referred to as a bad chair. Due to change in working and lifestyles, there are so many reputable brands producing top-notch, best quality office/gaming chairs to offer maximum comfort even after hours of sitting.
The reason for bringing Vertagear SL4000 review here is to present you in-depth details about the chair made by the popular brand in the market. Let's dig out thoroughly if this chair belongs to a good chair sector or bad chair sector.
Introduction to Vertagear Racing Series S-Line (SL4000)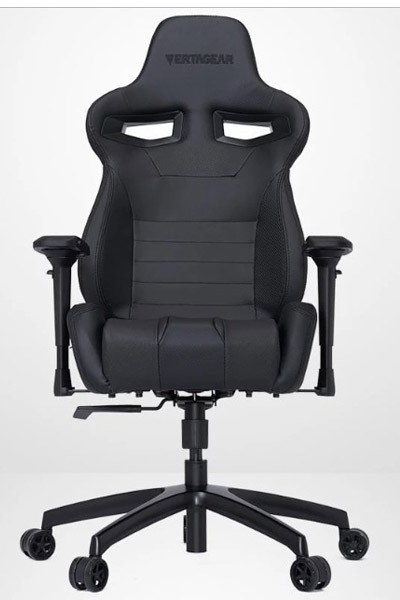 This chair is from the legendary racing series S-Line produced by Vertagear. Being related to high-end popular series by Vertagear, SL4000 is no wonder an eye-catching ergonomic office/gaming chair. The versatility of the chair is praiseworthy as its understated style and design is best suited for gaming or working even for home office.
Moreover, the chair from the racing series also brings a matchless level of additional support and comfort along with adjustability.  This adaptable chair does hold great functionality which might only appear when in use, so the question arises here what does this chair offer exactly?
Basics of Vertagear SL4000
Let's start with the racing-style ergonomic design of the chair, makes it stand out and most exclusive one. The chair holds perfect ergonomic design while its association to racing series makes it more presentable as it carried racing style; the ergonomic design includes high-back along with extra support for neck, shoulder and spine.
Also, the chairs related to S-Line mostly hold absolute ergonomic, comfort and additional supportive aspects which makes them enough worthy to be in the same line. This is the same situation goes for SL4000 design and style.
With the perfect high-back body-hugging design of the back, the Vertagear SL4000 carries two vent sections in the upper backrest to keep user airy and cool while sitting. However, the seat is not too wide thus this chair suits mainly thin to average body type. But luckily the office chair features an adjustable headrest pillow and adjustable lumbar cushion to get the most comfort out of it.
The thing that is most needed while buying gaming/office chair is durability, in terms of sturdiness SL4000 is matchless.  The structure of Vertagear SL4000 is made up of steel to provide maximum stability together with structural support. Whereas, the covering of plush fabric and high-density shaping foam makes it utmost padded and comfortable.
Similarly, the 5 stars solid base of the seating is made up of aluminium alloy to stand with more than 330lbs weight along with proper stability. From top to bottom, inner and outer SL4000 is deliberately reinforced.
Along with black and carbon chair, we recently selected to review; there is a wide range of two-tone aesthetic colour options to choose from. So now users can select their favourite colour combinations in the same design of the chair to match it with surroundings well. There are around nine colour options available and every colour is very well matched with the contrasting black colour.
You can choose from white/black, blue/black, green/black, red/black and others.
The build quality of all the individual parts of Vertagear SL4000 is a smart hit, no wonder! This is what we can expect from premium office/gaming chairs. Starting from the seat back and base both are perfectly racing seat-like designed whereas the high-quality cast metal of base redefines the best quality.
Likewise, the bundle of accessories to complete the installation process is also available and all are of a high standard.
Yet it is not an exemption to SL4000, almost all chairs from the S-Line series are easier to assemble, even hardly take 10 minutes to get together. Also, an ordinary person can easily assemble this chair with some very simple tools. All the parts placed in the box are made of high quality with extreme definition as it does not create any problem while assembling.
Features of Vertagear S-Line SL4000
SL4000 is the chair exceptionally designed and extraordinarily manufactured with thick padding to offer supreme comfort.  The ultra-premium high resiliency foam with the covering of upholstery PVC faux leather gives premium padding to overall chair especially back, seating, neck cushion and lumbar cushion.
The chair uses all best materials to make it most stand out, durable and stable seating. High-quality steel structure gives sturdiness and stability while premium quality leather provides lasting comfort. Not only this but faux leather of the chair is very easy to maintain as it water-resistant and free from fading.
There is no premium gaming chair without adjustable features although count may vary but some basics are always there. The same happens with Veratagear SL4000, as this model has 4D adjustable armrest, can be adjusted for relaxed hands positions.
The chair can rock back and forth; also the tilt locking function is there to help you lock in the desired angle. However, the maximum recline angle of the chair is 140-degrees together with almost five tilt lock positions.
Yes, the sporty wheels of the chair go well with this racing style, series gaming/office chair. It has soft glide wheels which do not cause scratches on any type of floorings.
Pros
Impressive racing style design
Adjustable backrest
Adjustable seat height
Tilt with locking system
360-degrees swivelling
Conclusion
Lastly, it can conclude that SL4000 from the S-Line series is the premium chair, competent to cater almost everyone with extreme features and benefits. Moreover, the seating is best suitable for almost height and sizes of people as well as it can cater to maximum weight so far. It is not just a treat for eyes but also a comfort hub for all.
The price of the chair can be a slight issue but it is really a high-quality gaming and office chair worth it. Unlike other heavy cost gaming chairs, SL4000 gives more pleasurable, stable, supportive and comfortable experience.
Related Links: