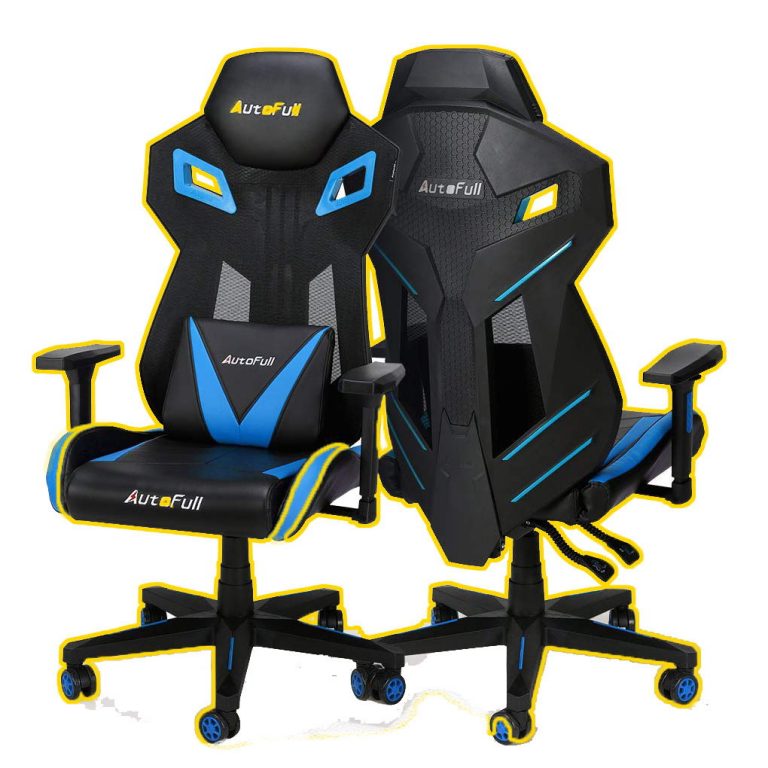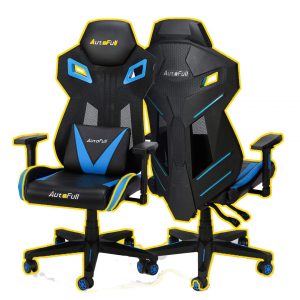 Autofull Gaming Chair Review: Nowadays, categorization in even the smallest things not just increases the challenges but creates confusion at the same time. For example, it is literally hard to find the most comfortable seating for pro gamers, people at work, and for other individuals. The market is full of types of different chairs that are designed and crafted according to specified categories.
Perfect ergonomic supportive chairs are not just imperative for gamers but for almost everyone who works long hours while sitting. We assure you that this, Autofull Gaming Chair Review will surely solve your additional supportive seating problem.
Stay with us to know comprehensively about the outstandingly comfortable and surprisingly supportive Autofull Gaming Chair.
Autofull Gaming Chair Review (Should you buy this?)
Autofull is one amongst the known professional gaming chair brand, produced numbers of high-end seating, specially designed by a top professional expert team to promote a perfect gaming experience. Topline chairs by the same brand carried least three factors which are ergonomic, optimum support, additional comfort, and advanced technology usage.
Autofull Gaming Chair is also one of their top line productions. They made Autofull chair as a perfect partner for gamers and other individuals in mind. It's top-notch ergonomic designing along with exclusive spider style makes it stand out. Unlike another gaming chair, this model by Autofull gives you broad, high back with extreme support for neck, shoulders, and spine specifically.
This is the gaming chair holds many highlights and prominent features which definitely makes it worth buying. Similarly, the competitive price of the gaming chair is like a treat from the manufacturer, with such price range you can have best featured, great supportive and luxuriously designed gaming chair.
Let's understand the gaming chair closely:
Design & Style of Autofull Gaming Chair
If we talk about the highlights of AutofullGaming Chair, design and style take on the top of the list. Unlike other performance gaming chair, it carries striking hard-edge spider cut design which integrates adventure, passion, and power through unique style and design. With perfect bold design and compatible loud colours contrasts beautifully along with an ergonomic broad curve and mesh back design.
The professional expert team deliberately design Autofull chair with body-hugging ergonomic design to ensure natural curvature of a person's back, to keep spine, shoulders and back align. Along with smart innovative and eye-catching design, this performance gaming chair holds whole-in-one headrest, adjustable lumbar pillow as well as the diamond cutting base.
Assembling & Performance
A good quality gaming chair should be easy to set up and super comfortable, supportive and smooth in performance; I hope you also believe this. The high-end Autofullvideo gaming chair comes along an instructional manual in which every step is mentioned in detail along with pictures to it. Setting up this chair is absolutely not a big deal,the whole set up process can take a couple of minutes to stand perfect.
However, instructional guide language may cause some trouble due to the fact that instructions were being written by an unprofessional English speaker.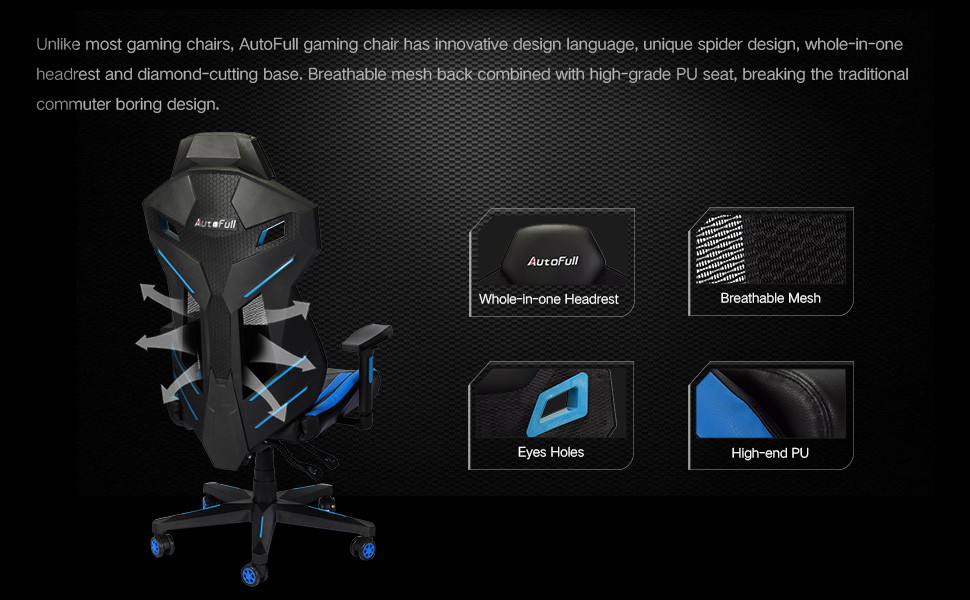 Coming back to the performance test of the best innovative gaming chair, the Autofullperformance chair managed to score higher ranks. If it is about support, additional support, comfort, extra comfort to ergonomic health benefits and customization, this chair scored great in every sector.
Based on performance, ergonomic design and customization Autofull gaming chair should be the one among the top-recommended, cost-effective high-quality gaming chair which can be used for working in offices or even home offices.
Durability & Stability
Durable life of the chair should not be overlooked when you are looking for the best comfortable gaming chair. Long-life decides the worth of thing you have got, therefore it is better to say that Autofull video gaming chair is worthy enough to invest your money.
The incredible Autofull chair is made under high standards to increase sturdiness, stability, and life of the overall chair. The reinforced frame of the chair is well covered with high-intensity upholstery foam and high-quality PU to make it not just extremely comfortable but solid durable as well. Similarly, durable nylon diamond cutting base of the chair is sturdy enough to provide ultimate stability even after years.
Features of Autofull Video Gaming Chair
The Autofull chair is full of adjustable features which allow users to customize every of it according to their need. Autofull gaming chair is also the best recliner which can recline up to 170 degrees as well as with many modes to choose from. this chair does not just hold whole-in-one headrest pillow but removable lumbar cushion also helps the user to adjust pillow while napping, reading, gaming, etc.
The performance gaming chair boasts a tilt control mechanism, 3D adjustable armrest, 360-degrees swiveling and seat height adjustability.
This Autofull chair is the result of smart innovation and top-notch usage of advanced technology materials. The seat of the chair is thickly padded with high grade, high-density foam and best quality PU, not only this but the adjustable armrests of the seating are fully padded to bring additional comfort.
Supportive, Stable with Improved Castors
Autofull chair is not just highly improved in all features and parts but the rolling castors wheels attached with solid base are extremely quiet and smooth and suit all floorings well. With high-end, solid and smooth castors and sturdy nylon base, the stability of the chair improved to high levels.
Great after Sales Service & Warranty
Another reason that Autofull chair worth buying is its great after-sales services and warranty backed by the manufacturer. The confidence of the maker does describe in words in which they offer money-back for quality reasons and free replacement within 30 days. Not only has this but the manufacturer provided a lifetime warranty on the chair's reinforced frame along with 24 months warranty on parts.
Besides, the manufacturer also offers easy contact us at first in case of any dissatisfaction and they will oblige to take every possible action to resolve customer's issue.
Pros
Attracted and unique spider design
Breathable and hugging back with mesh and eye holes for maximum ventilation
Fully adjustable seat
4D ergonomic design and 3D adjustable armrest
Easy to set up
Cons
Huge size seat may create a problem for average size person
Verdict
Autofull gaming chair is a professional chair which certainly offers much dynamic comfort, support, and versatility than any other deluxe chair. Also, this performance chair designed by official sponsors of international pro league, therefore, the chair boosts with passion, innovation, and healthy ergonomics.
Autofull Video Game Chair is absolutely capable to bring 100% secure comfort and support due to its healthy ergonomic design. This is the perfect chair you should not overlook for greater gaming experience even working at the office or else.
Related Links: