No one ever thought massage chairs would become so famous today. These chairs are the human equivalent of massage therapy.
The first-ever massage chair was introduced in the late '80s to emulate an actual masseuse's techniques and motions. It intended to relieve tension, stress, and vanish back pain.
Although the initial period of massage chairs was slow, after a decade, the manufacturing took height. The interest in massage technology and therapy increased, prompting more competitors to create the most inspiring models.
Benefits Of a Massage Chair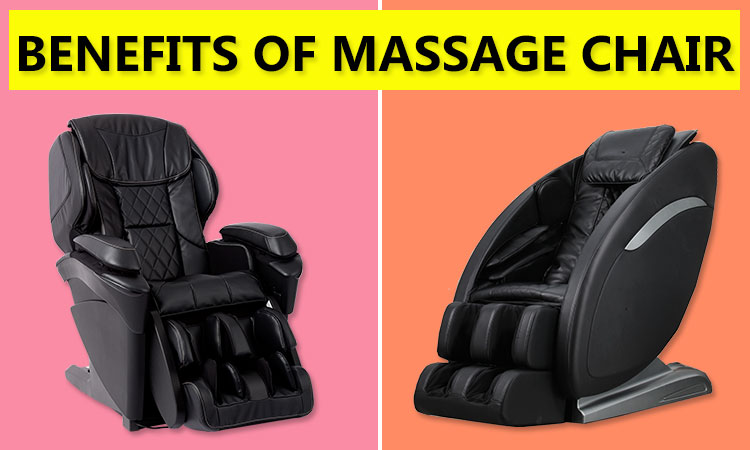 Today, massage chairs are in almost every home. Going to the massage parlor or spa can unpredictably expensive. You cannot get your body treated every day, or in the middle of your way when you feel tired and need a gentle hand on your back.
Therefore, having a massage chair at work or home solves these problems and offers almost similar results. Light a few scented candles or play your favorite music around the massage chair, and you are good to go.
The continuous streamline of massage sessions is also essential to consider. With a home-based massage chair, you can have regular massages anytime throughout the day without book an appointment.
What Can a Massage Chair Do for You?
A massage chair can alleviate many problems, including improving your posture, back pain, mood swings, and help you reduce or eliminate the heavy headedness of stress.
Moreover, the benefits of a massage chair are tremendous; let's discuss a few of them below.
Clears your mind for sleep
Massage therapies increase serotonin levels, which the brain converts into a sleep hormone, melatonin.
Therefore, taking a joyride on your massage chair before going to bed can prepare for a calm and heavenly night's sleep.
Changes your mood for the better
A good massage can improve endorphins production, known as a natural chemical that promotes a "good feeling." It balances your mind and body by removing crabby mood swings.
Relief from Lower Back Pain
According to many types of research from Chiropractic agencies, lower back pain is the primary cause of discomfort worldwide.
One in ten people suffer from it, and for many people who develop back pain, it becomes a persistent condition.
Massage chairs provide lasting relief for irresistible lower back pain. Regular massage sessions can bring a sudden improvement in your spine by healing your back's pressure points.
Stress headaches are mostly caused by a poor spinal condition, consistent strain in your eyes, a tight neck, or a sore back.
Massage enhances blood circulation and loses tight muscles to eliminate tension and pain. Besides that, a massage chair can reduce distress symptoms, sleep deprivation, and other pain forms.
Research sheds light on the opinion that massage may boost the immune system, especially during the winters, by improving the body's white blood cells' active hormones, which provide a shield against viruses.
A massage will keep your joints less prone to pain or injury, and more fluid will flow through your veins.
Zero Gravity massage chairs are now an industry customary, but not all zero gravity chairs integrate the same benefits.
There is no one zero gravity massage chair, but many fantastic quality chairs with several relaxing features to improve your mood and balance your body.
Our favorite picks include:
Human Touch Super Navo Massage Chair
Real Relax Full-Body Zero-Gravity Massage Chair
Kahuna Recliner LM-6800 Massage Chair
A visit to the spa is not always ideal, especially when you crave it in the middle of the night. In that case, massage chairs are the perfect escape. They offer an at-home massage session with all the necessary features to release tight muscles and improve your overall health.
Consider our top suggestions for the massage chair under $1000:
BestMassage Zero-Gravity Chair
EARTHLITE Portable Massage Chair
Real Relax Massage Chair
 With a significant budget, your options are not limited; they are plenty. Massage chairs are now the vessel of the entire chair industry, and something is happening with them every day.
When it comes to the massage chair under $2000, you will be amazed to witness how many options you have. Still, out of all of them, the following three stand out the most:
Titan Chair Apex Ap-Zero Gravity Massage Chair
RELAXONCHAIR MK-II Plus
Ideal Massage Full Shiatsu Chair