The average time a working person spends in an office is equivalent to 40 hours. No doubt, a terrible-quality office chair can break you from the inside out when sitting for long.
For a few consistent hours, you have to sit in a position that adds a lot of stress to your spine. Therefore, to reduce compounding or developing backaches, it is crucial to have a reliable and comfortable office chair.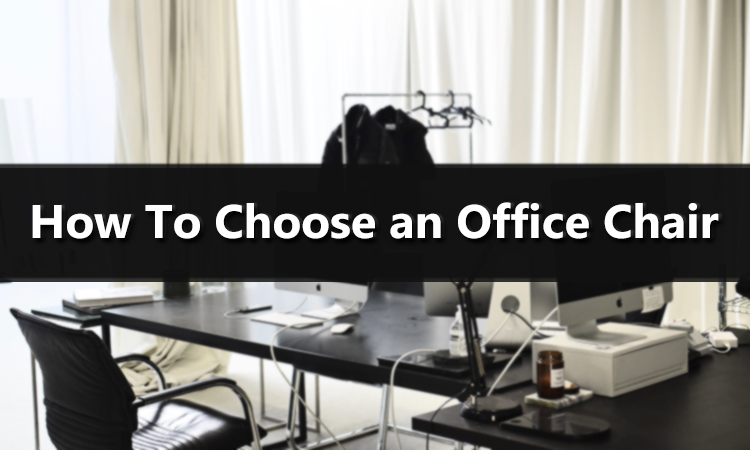 The chair has to support the lower back and improve posture.
Is your current chair draining the energy out of you and making you lose your productivity due to the lack of comfort? Well, it is time you buy a new office chair.
Don't you know how to choose an office chair? You're in luck! This is a quick guide on choosing the best office chair.
What to Look for in an Office Chair?
An office is incomplete without office chairs. Several people try to make sure they look great without worrying about the body influences the chair will bring on the person who uses it.
Above everything, the ergonomics of the chair must be considered. Make the following advice a part of your itinerary when you go shopping for an office chair, and you'll thank us.
All office chairs feature adjustable height and armrests. However, these are not the most critical facets to consider in an office chair.
Other vital adjustable options should be lumbar support, seatback width, tension control, height, arm width, and back/seat angle.
An awesomely built office chair will offer support for the lower back. Some even better office chairs have adjustable lumbar support to support the user's lower back.
Considering the lumbar is essential because it prevents back strain and increases productivity.
The fabric is what you will feel when you sit on the chair. Therefore, the material should be breathable to prevent the chair from becoming uncomfortable and hot after hours of usage.
Other than that, it must have enough cushion to comfort and support the person sitting in it without feeling irritated.
Every office chair comes with a wheelbase. But, if the office is carpeted, it may be vital to find a chair with wheels mainly designed for carpet floors.
Rolling is necessary for preventing strain from reaching stuff across a desk, so make wheelbase a priority.
A swivel function is considered the most. It enables free movement and easy access to various portions of the desk.
If the chair lacks a swivel, arm fatigue can result from frequent extending to get your hands on various items.
Every user has unique preferences when it comes to buying an office chair. The good news is, office chairs are available in every shape, size, and function.
Finding a budget-friendly and equally featured chair is possible with a little effort. Plenty of manufacturers know how difficult it is for workers to sit on a low-quality chair for long hours with the chance of destroying their spine.
Related Links: