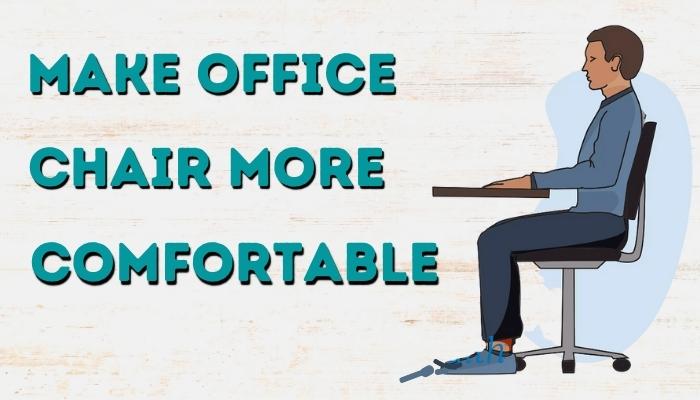 Are you the one who thinks cheap office chairs cannot be comfortable? What if we tell you it is not right and you can make any uncomfortable office chair comfortable?
High-end office chairs are of the highest quality, and indeed there is no way any technique can provide you with such an optimal level of comfort as those best-quality chairs do. Still, with little effort and smart techniques, you could transform a low-quality chair that is supportive & comfortable for your back.
A little modification in your chair would help you sit on the chair for hours with proper posture so that you don't suffer from back ache even after hours of sitting.
But before proceeding towards a solution, let's see what factors make office chairs uncomfortable:
Very deep seat
Too low/high
Seat back is not according to the natural curve of the spine
Uncomfortable seat material or bad-quality seat padding
How to Make Office Chairs more Comfortable?
If you think you can only sit comfortably with good posture in a prime ergonomic office chair, that's not the case. Getting comfortable in an office chair is not just related to higher quality ergonomic chairs. You can also sit comfortably in low-quality office chairs with little modification and the addition of accessories.
Along with quality, the thing that matters the most for a comfortable office chair is to get the right fit for your body, especially the chair's height.
Here are some cost-effective ways to make your office chair more ergonomic, supportive, and comfortable; let's check:
Adjust the Proper Height of the Chair
Improper positioning of the chair causes discomfort and several negative effects like backache, numbness, poor blood circulation, etc.
Office chairs set too high when your feet dangle in the air or too low when your knees are angled up from the hips are both similarly harmful and not at all comfortable.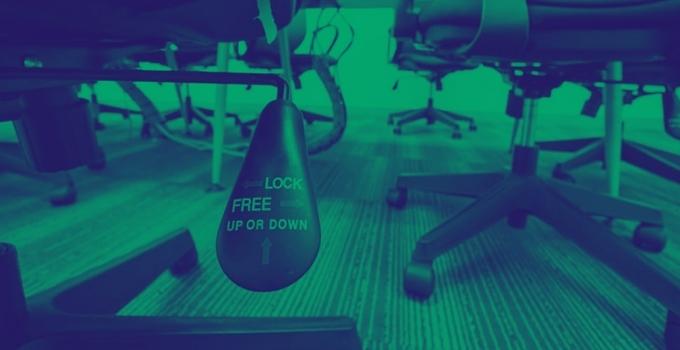 The right position of the chair should be like your foot set flat on the floor while the knees and hips are leveled or knees slightly down to your hips.
The seating position should be adjusted according to your desk or working station. If your desk is high, you can set the chair height according, but remember an ottoman or footrest to keep your knees and feet at a right angle, whereas with a low desk, you can only do something other than get a high desk.
Get the Right Accessory for Back Support
Investing in a good quality lumbar support pillow/cushion will give you optimum comfort and many benefits related to spine health. The Lumbar is the lower back area of the human body which generally needs some ergonomic & additional support to keep the spine aligned and to stimulate better posture.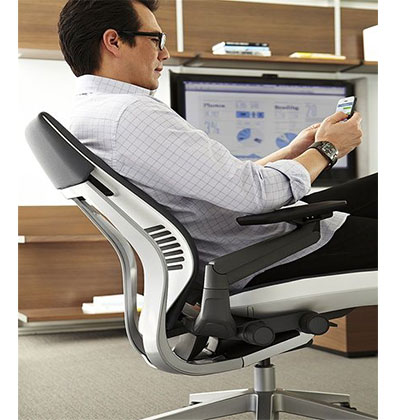 Adding a portable memory foam ergonomic pillow not only provides you great back support but also relieves pressure from the lower back that becomes the reason for back pain.
You can use portable lumbar cushions with almost all chairs to bring more support for the lower back.
Make Seat & Arms Comfortable
Suppose your chair's seat becomes too flat or thin, so you can add an external seat cushion to make the seat comfier. You can get ergonomists-designed thick pressure relief padding/cushion, which can help you stabilize the pelvis and relieve pressure from the coccyx area while sitting.
Similarly, you should adjust your arms to a suitable height that provides comfortable support to your elbow, which may release tension from your shoulder and upper spine. Also, the well-padded armrest can be super comfortable, so you should add a non-slip arms pad with an adjustable strap that can provide good grip and support to your forearms.
Related Links: