It is always excruciating to spend your 9 to 5s' sitting on an old piece of fluff that is gradually destroying your posture and legs.
Indeed, working at an admirable post boosts your confidence and makes you unstoppable. NEVERTHELESS, doesn't everything drain your mind when your butt is placed on a chair that stresses you out and takes away the element of comfort?
Well, that is where incredible quality office chairs come in. These chairs are nothing like the kind you have in your home; office chairs support an additional comfort and padding level that makes working hours worthwhile.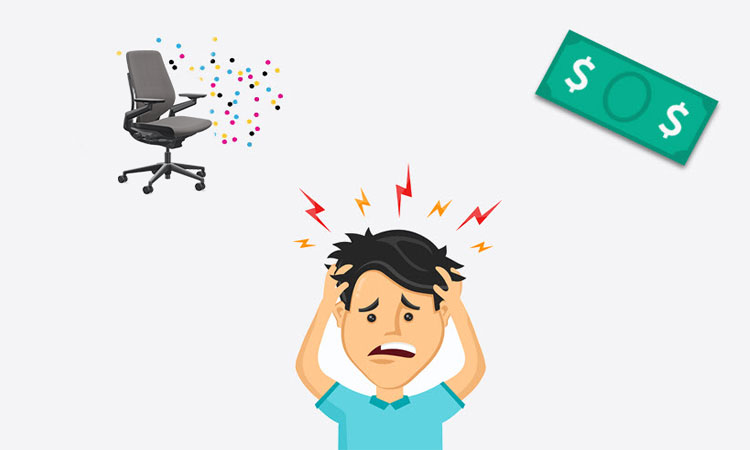 As relaxing and soothing office chairs are, they can take a toll on your wallet as well – leading us to the fact that office chairs are costly.
There are a series of factors that describe why office chairs are so expensive. Many users think that a chair is only a chair; however, it is beyond the truth.
Therefore, we've collected a few fact-based details regarding why office chairs are so costly. Here we go!
What Makes an Office Chair So Unique?
First, an office chair incorporates many parts, and not to mention additional moving parts. Amongst all, the biggest thing is that there is a lot to look forward to in terms of ergonomics.
People spend more of their time in an office chair compared to their dining room table or couch. That said, how it alleviates pain and supports the body, as people sit for long hours is essential.
Top-notch companies like Knoll, Haworth, and Herman Miller are deeply invested in this. One of the challenging things about ergonomics research is that each body is different. Hence, the design of an office chair must fit all body types.
The Bright Future of Ergonomic Office Chairs
The future of office and other workstations have some issues that need addressing.
The design process must begin with cognitive ergonomics before physical—a convenient design like manageable access to control levels.
Must support a range of diverse work activities
A top quality office chair must support "Smart Materials," including Nano-Fibers, that are durable than conventional mesh.
Work and environmentally-friendly manufacturing must be considered.
The Additional Supporting Features That Increase the Value of an Office Chair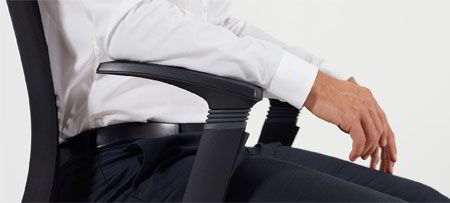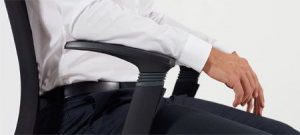 Armrests are extremely preferential, and most go without them altogether. When checking the armrests' quality, please pay attention to the padding and make sure it won't be discomforting for your elbow.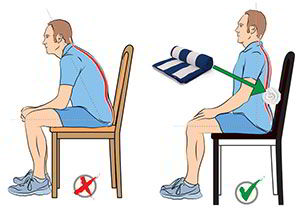 Lumbar support curves seamlessly to your spine and will enhance your overall posture. Many manufacturers produce chairs with fixed support cushions that do not work well with petite sitters.
It is a standard feature available in two forms. Some chairs have built-in lumbar in the cushion with height adjustability. At the same time, others support detachable pillows that can also be adjusted.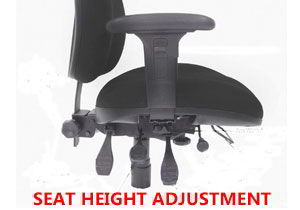 Ordinary chairs are "one size fits all." Still, office chairs are designed in different variants. They develop the standard office chair for sitters in the 5th to 95th percentile.
The majority of office chairs have a designated height adjustment from 380mm to 530mm from the floor.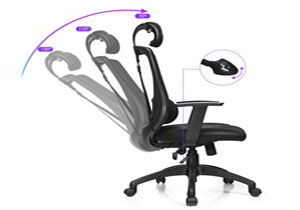 The adjustments available under this category include back support, headrest, and forward tilt-lock.
However, headrests are often a hit or miss. So, it is best to find a chair that features a detachable headrest.
The availability for options and the amount of versatility in this line of office chairs are tremendous.
Still, for a quick look, the best big and tall office chair is the SPACE Seating Office chair with an AirGrid Back, adjustable arms, a padded mesh, and a Gunmetal finish.
It is a genuine masterpiece for every kind of sitter.
Without any further explanation, let's hear it for the AmazonBasics Classic Leather Office Chair – the best chair under 300.
Not only does this chair belong to a reputable brand, but it has also satisfied several users.
It features durable leather upholstery in both the seat and backrest with built-in lumbar and comfortable design.
Office Chair for Petite People
It isn't easy to find a superior-quality chair for short people, but Hermon Miller has a different theory.
We recommend Herman Miller Aeron to be the best office chair for petite people. It supports everything, from the forward tilt ability, smaller sizes, quality construction, and outstanding fabric with eight different tension zones to an individual backrest for extra lumbar.