Practically speaking, office chairs are the most used piece of furniture in offices in which we spend more or less 40 hours a week. Since nothing lasts forever, office chairs also don't last their entire life.
But exactly How Long does an Office Chair Last? An office chair from a reliable and good brand, on average, should last somewhere between 4 to 10 years and then it requires replacement. Although various factors can, directly and indirectly, affect the life of a chair therefore consideration of different aspects while making a purchase can make big difference.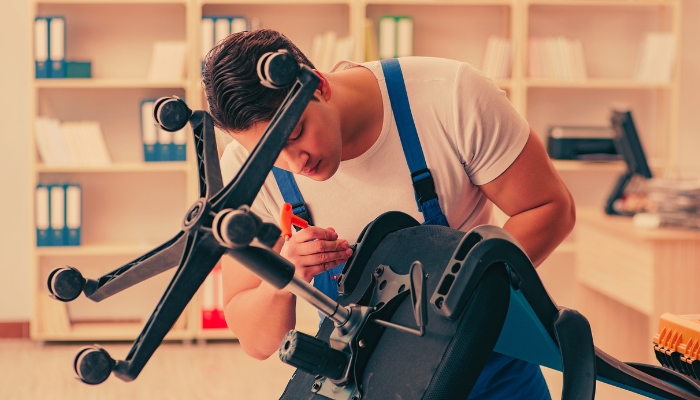 However, office chairs seem solid and sturdy but their everyday usage for hours makes them likely to wear out and tear over time. Though all office chairs wear out eventually relatively good-quality chairs last longer than poor-quality chairs.
The lifespan of Different Office Chairs
Whenever a person making an office chair purchase one of the most crucial thoughts that come to mind is how long this new chair will last. Although the answer to this question involves many factors such as build quality, the material quality of the chair, etc. but the warranty of the specific office chair is the precise and best way to determine how long that chair may last.
(Exemplary, if an office chair comes with 5 years warranty can easily last up to 6 or 7 years or maybe more, if it is used and maintained carefully. Whereas, the chairs with extended warranties like 8 to 10 years might last about 12 – 15 years and maybe longer than this)
Importance of Warranty
Warranty is the quality assurance for the chair by the company and no company can risk its reputation by backing the item with the wrong guarantee. You should also know that warranties are well-calculated based on certain hours the chair is being used in a month as well as kept in a clean state.
Evidently, overusing an office chair for a double shift and keeping it in a dirty condition or left unattended might reduce the chair's lifespan.
How Often Should Office Chairs be Replaced?
Although no one can claim the right time for an office chair to be replaced, yet when you come across some particular signs you should seriously consider replacing it.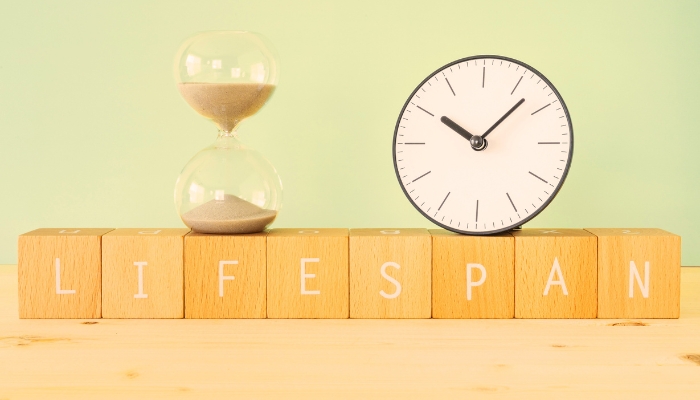 You need to think about replacing the office chair when:
The mechanics of the chair like fabric or wheels & arms are damaged or there are visible cracks on a chair
The seat became uncomfortable to sit on or flattened
It makes you less productive or uneasy at work, your body indicates you are better than anything, a chair with the worst ergonomics or a chair that does not fit, will not let you focus 100% on work
Office Chairs Materials – Durability/Age
The office chairs made out of different materials have different ages. The lightest office chairs, mesh chairs are the least durable material for office chairs. However, the strong mesh material offers quite a good life for an office chair but the stronger mesh can make the chair pretty uncomfortable.
The stylish office chair with upholstered fabric, on the other hand, can last long if the fabric quality is good. Replacing or fixing is the only option left when the fabric is ripped up from the chair's back and seat. Although these chairs aged more quickly than leather chairs but overall offer a good lifespan for the price.
Besides, with leather office chairs you can be at peace for years and you do not have to worry about replacing your chair. Leather chairs are the most sturdy chairs when it comes to long life and durability while leather is known to preserve its style and shape for so long.
Related Links: