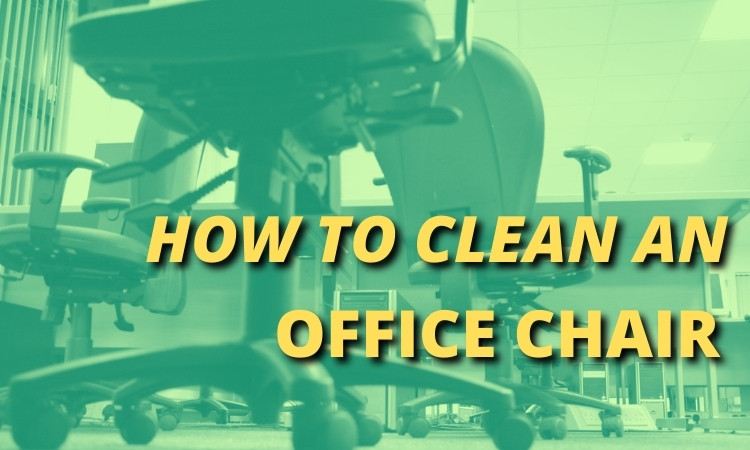 An office chair is an expensive Equipment. It often seems like such a waste to just throw it out when there's something wrong with it, which sometimes will require you to clean your chair in order to fix or prevent any problems with it. Whether you've got stains on the seat cushion or the armrests and recline levers are not working well anymore, you can save yourself hundreds of dollars by cleaning your office chair instead of buying a new one.
Open the Chair Parts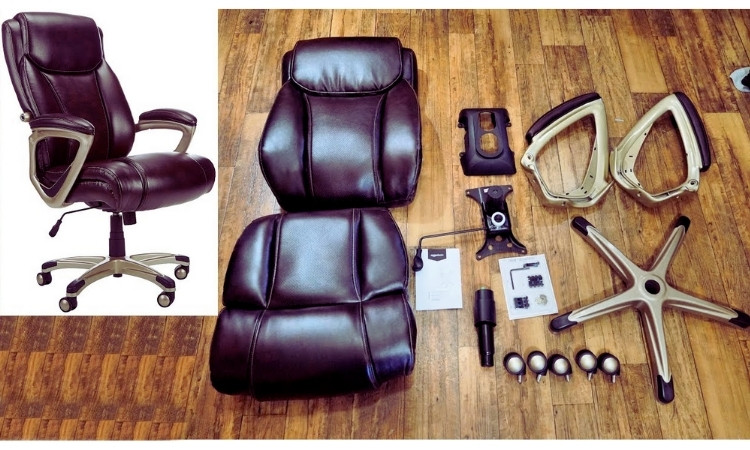 Before you start cleaning, unplug your chair from its power source and raise it about 3-4 feet from the ground. Remove screws and other parts that can be taken off the chair and put them in a safe place where you know they won't get lost or misplaced.
Once all removable pieces are out of your chair, you can start with the seat cushion. Take it out of the office chair and lay it on some clean surface, like a sheet or towel that's been placed down on the floor or bed.
Dirt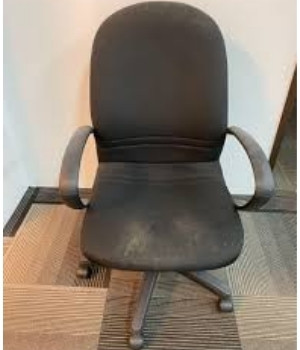 There are many different strains that you might find on your office chair seat cushion. Grease, oil, pen ink, and even food can be very difficult to remove. Below are some methods that will help you safely clean your seat cushion.
Remove Grease or Oil Stains
If there's grease or other oily stains on the seat, first try wiping it with a few drops of mild dish-washing liquid diluted in lukewarm water. Dab the spot gently instead of rubbing it, as this can cause further damage to your office chair upholstery.
Remove the Pen Ink (Any Marker)
Another common stain is pen ink (or other types of marker). If you left your pen on the seat cushion and discover it later when you return to your office chair, use a toothbrush soaked in soapy water to gently scrub the area. Repeat this process until all stains are gone and then wipe with a lint-free cloth to dry the area.
Remove Food and Drink Stains
If you had a snack or lunch on your office chair, use a cloth soaked in warm water with a few drops of dish-washing liquid. Gently rub the cloth on the affected area until all dirt is gone.
PRO TIP
"If the stain is still there after you dab it with water, try scrubbing very gently with a mixture of baking soda and water. Make sure you don't use too much baking soda as this can also damage your upholstery."
Clean the Chair Upholstery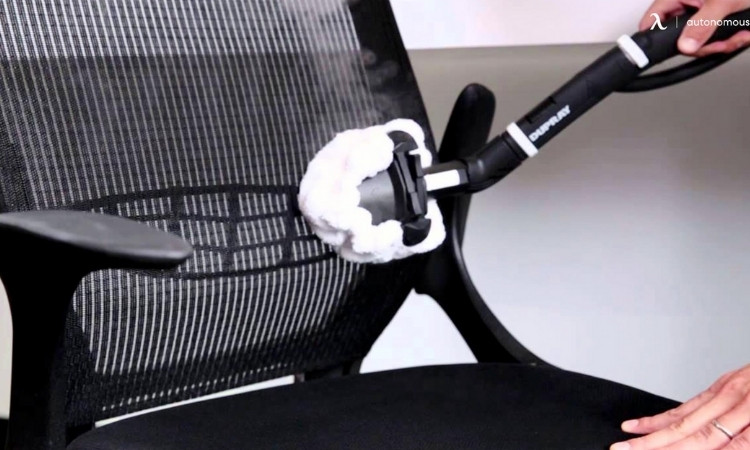 You can also use the following ingredients: water, vinegar, ammonia, and alcohol. Water is generally good for removing dirt stains while ammonia works well in removing tough greasy stains.
Spray the spot gently with your cleaning solution and let it soak for a few minutes. You can use a toothbrush or an old cloth to gently scrub off the dirt particles from the upholstery. Make sure you lay down newspapers below in case some of the dirt soaks through onto your floor or carpet.
If the office chair upholstery is still stained after you've applied all these cleaning methods, then there's a chance that it might be permanent. However, nothing is impossible to clean so just keep trying until you've achieved the desired results.
Clean the Chair Arms
Cleaning the arms of an office chair is easy! Just use a mix of water and vinegar in a 1:1 ratio and clean it with a soft, dry cloth. You can also add some baking soda when you've wiped the area with vinegar to remove any residue.
For stubborn stains, use a cleaner that contains mild bleach and then wipe the stain with water or even hydrogen peroxide. Using a mixture of ammonia and water also works well for tough stains. Dab it on the stain using a clean cloth.
How to Clean Office Chair Wheels?
For the wheels, all you need is to use a soft cloth drenched in water or a mild detergent solution. Wipe each of the wheels gently and make sure that your cloth doesn't have any sharp edges since this can damage your office chair.
After you've cleaned it, dry it by wiping gently with a dry towel. Make sure you use the same kind of towel to avoid transferring any leftover bacteria back on your office chair.
How to Clean Office Chair Seat?
Clean the office chair seat by first removing the chair's cover and placing it on a flat surface. Vacuum both sides of the upholstery evenly, then clean one side at a time using your vacuum cleaner brush attachment to remove dirt that may be stuck in between.
It's also best if you can use your hands to beat away any dust and dirt that may be stuck on the seat. Simply place your hands on it and move them in a circular motion to remove dirt properly.
How to Clean Office Chair Mesh?
To clean the mesh on your office chair's back, simply vacuum both sides of it using the soft brush attachment of your vacuum cleaner. Dab any stain gently with a little bit of detergent solution to remove tough stains.
Afterward, wipe off any excess water and dirt that might still be left on the mesh then let it dry completely before you sit on it again.
SUMMARY
How to Clean an Office Chair? You can remove stains from your office chair with a little bit of vinegar and water solution, baking soda paste, or alcohol. If by any chance the stain doesn't come off, simply place a clean rag over it and pour some cleaning solution over it before you wipe the area with plain water and dab dry it.
Make sure that you clean your office chair regularly by vacuuming it and then wiping both sides of the upholstery using soft cloths. Avoid using harsh chemicals to remove stains since this can damage your office chair.
Related Links: