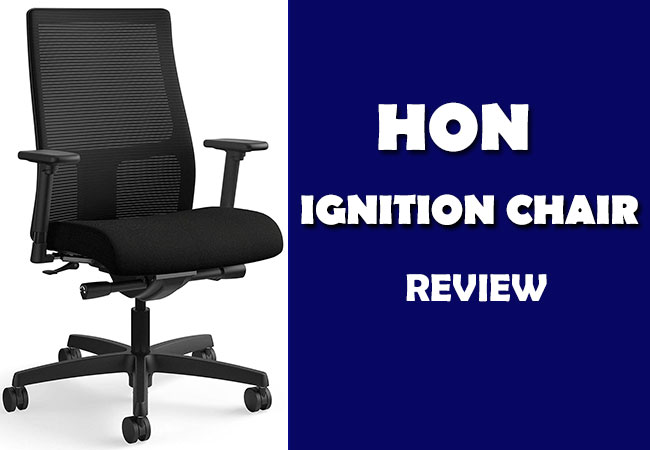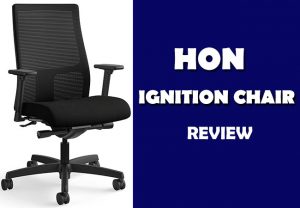 Every office person is supposed to spend almost 8 to 10 hours in a chair. If you are such an office person, have you ever thought this prolonged sitting can impact your body? Yes! Research has proved that extended sitting in the same posture can result in various health issues to your back.
Hence, choosing the right office chair can significantly impact your performance. It might not be considered essential, but a good office chair has very significant positive effects on your productivity and performance.
So if you are on the hunt for a good office chair, our today's topic is Hon Ignition 2.0 Chair. Whoever you are, whatever you work, Hon Ignition can be the perfect match for your need. Therefore, let us discuss this chair from different angles in detail.
Are Hon Ignition & Hon Ignition 2.0 are Same?
When it comes to the Hon Ignition chairs, these come in two versions. The Ignition and the Ignition 2.0. Both models have very little difference and hence have almost the same specification.
Sale
The chair's overall depth, width, and height are 28.5", 27", and 44.5" inches, respectively. However, the height is adjustable. Hon Ignition chair comes with a seat width of 20" that offers you enough flexibility in sitting correctly. You can move your body quickly while sitting.
As regards the back height of the Hon Ignition chair, it is 25.5"- 36" with a back width of 19". You can see every part of the chair is unique and offers you enough room to adjust your body accordingly.
Its weighing capacity is 300 lbs and comes in black color only. The frame of the chair is made with fine and quality plastic.
Features of Hon Ignition Chair
The first good thing about this chair is its affordability. It does not mean it lacks features. The features you get from this chair make it stand alone at this price. Let us have a look at what features you get in this Hon Ignition Chair.
The manufacturer has made not only this chair good-looking but also a source of comfort. It support's your spine curve and facilitates you to spend long working hours in the chair. You can keep a recommended body posture because of its firm padding.
This is why many doctors recommend this chair to their patients who have encountered back pain due to prolonged sitting. Therefore, the sophisticated design adds to your office decor with ultimate comfort.
The Hon Ignition Chair comes with a four-way stretch mesh back. You can adjust your weight and move your body to your personal fit. This four-way mesh is of high quality and is very resilient and durable.
The quality of materials used in this chair is of high quality. The backrest of the Hon Ignition 2.0 Chair is made of mesh and provides complete ventilation to your back. Moreover, none of the components is toxic.
The manufacturer has assured us to follow industrial standards when incorporating raw materials in this chair.
Comfort comes top of the list when it comes to the features of an office chair. Hon Ignition Office chair comes with padding, cushioning, and a well-padded armrest. This way, your spine gets all the necessary support.
Cushioning of the chair is done to handle 300 lbs of body weight. It means cushioning supports prolonged sitting and does not lose its original shape. These things make this chair a complete package of the comfort of an office chair.
With its quality swivel, the Hon Ignition 2.0 chair offers you plenty of mobility. The frame of this chair is mostly made of fine and sturdy plastic which makes it lightweight. Additionally, these chairs come with five-wheeled bases. Hence, it gives complete convenience to move it around.
Hon Ignition chair comes with an adjustable lumbar. It means you can set it upward and downward to give the right posture to your body. There is also a separate knob to adjust the seat cushion and lock it in a particular position.
The tilting feature of this chair gives you the freedom to recline your seat as per your need. These things offer more and more when it comes to the adjustability of the chair.
Do not worry about the assembling of this chair. It is pretty simple, and you can do it with the help of a regular wrench. You do not need any specialized tools for this purpose. If you still face any problems, you can refer to its user manual which is part of its sale.
As mentioned earlier, the material of this chair is very sturdy. Rarely the users of this chair had replaced any of its parts. Moreover, the cleaning of this chair is not hectic. And when it comes to the scratches, the chair is given a special treatment that resists various scratches.
Pros
This chair is durable because of premium raw material.
The armrests of the chair are fully adjustable.
Efficient swivel guarantees the mobility of the sitter.
The base is made of premium-quality resin, and the wheels are robust in usage.
This chair comes with a ventilating mesh and multiple layers of padding.
The seat, back recline, and positioning of the chair are fully customizable.
This chair is readily available on the internet.
This chair comes at an affordable price.
You can get this chair with a lifetime warranty.
Cons
The height adjusting lever of this chair does not function well as per various users' reviews.
The padding of the chair can further be improved.
Final Words
Whether you are buying an office chair for yourself or for your employee, the chair must be a source of comfort. Eventually, it will increase the user's productivity. Hon Ignition chairs have ergonomic features with good looking design.
Summing up, if you need an office chair having fundamental adjustments, the Hon Ignition chair is the perfect match for your needs.
Related Links: